About Us and Team
Our team at DDS Dentures + Implant Solutions of Schertz/NE San Antonio is here to provide you with caring and high-quality dental care from experienced professionals. Whether you're looking to get an extraction(s), new pair of replacement dentures, dental implants for a denture or a single tooth, dental crown or bridge, a teeth cleaning, or most services in between, we can help you fill that need.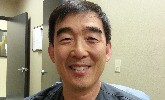 Terry Lee, DDS
Dentist
Dr. Lee graduated from Loyola University at Chicago, School of Dentistry in 1991, and went on to join the U.S. Army, where he served over 23 years as active duty dental officer. He finished his residency training in Advanced Education in General Dentistry, board certified in American Board of General Dentistry (ABGD) and Fellowship in Academy of General Dentistry (FAGD). In his spare time, he enjoy music land bicycling, his wife and him have three beautiful children together and they bot stay very actively involved in the Korean community.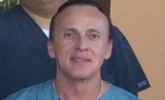 Hugo Velez, DDS
Dentist
Dr. Velez, a native Spanish speaker, spent his childhood in Europe and the South Pacific before finishing his education in Texas. He graduated from UTEP, then completed his dental degree at the University of Texas in Houston. He practiced privately in Dallas for 25 years, then recently relocated to the San Antonio area where his wife, a professor at Texas State University calls home. He is the proud father of two and enjoys a healthy lifestyle of fitness and the outdoors. He believes everyone deserves a beautiful and healthy smile.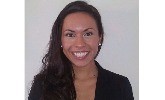 Melissa Janeiro
Registered Dental Hygienist
Melissa graduated high honors with her Associate of Science degree in Dental Hygiene from the University of New Haven in 2009, and graduated Magna Cum Laude with her Bachelors of Science degree in Dental Hygiene from the University of New Haven in 2010. She is a member of the Sigma Phi Alpha Dental Hygiene Honor Society. Melissa has co-authored a manuscript titled "X-ploring Metabolic Syndrome" which was published in 2011. Melissa has worked in various clinical, research, and educational settings. She has been with Dentures and Dental Services since 2013. During her spare time, Melissa enjoys weightlifting, hiking, knitting, painting, and spending time with her family.