About Us and Team
At DDS Dentures + Implant Solutions of San Antonio, we pride ourselves on providing quality dentistry at affordable prices. With an on-site lab, we can provide you with a new smile in as little as one day, at a fraction of the cost of other providers.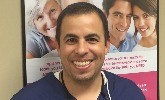 Jorge Hernandez
DMD
Dr. Jorge Hernandez received his dental degree in 2004 from the University of Puerto Rico School of Dentistry, and completed Prosthodontics training at the Medical College of Georgia in 2007. He then started working in private practice and became the assistant professor at the University of Puerto Rico School of Dentistry. Dr. Hernandez also served as the Implants Clinic Coordinator for the dental school. He is a former member and treasurer of the Puerto Rico Prosthodontics Association. In 2015, Dr. Hernandez and family moved to the beautiful city of San Antonio where he started serving the community and developing new smiles!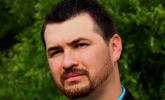 Ryan Chenausky
DDS
Dr. Ryan Chenausky graduated from the University of Texas El Paso in 2009 with a bachelor's degree in science. Following graduation, Dr. Chenausky pursued further education at the University of Texas Health Science Center San Antonio Dental School, ranked top 5 in the nation, where he received his Doctorate of Dental Surgery. He then became an associated dentist in private practice where he excelled in cosmetic dentistry and furthered his education in all aspects of dentistry. He is a proud member of the Texas Dental Association, American Dental Association, Academy of General Dentistry and the Seattle Study Club. Dr. Chenausky has now returned to San Antonio to the community he has grown to love and support. He is a fan of the Spurs and all the great things our community has to offer! Dr. Chenausky hopes to be able to give back to the community that has given him so much.