About Us and Team
Our team at DDS® Dentures + Implant Solutions of Pearland is here to serve you. Whether you're looking to get a new pair of replacement dentures, dental implants for a denture or a single tooth, a cleaning, or most services in between, we can help you fill that need.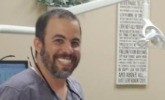 Jorge Hernandez
DMD
Dr. Jorge Hernandez received his dental degree in 2004 from the University of Puerto Rico School of Dentistry, and completed Prosthodontics training at the Medical College of Georgia in 2007. He then started working in private practice and became the assistant professor at the University of Puerto Rico School of Dentistry. Dr. Hernandez also served as the Implants Clinic Coordinator for the dental school. He is a former member and treasurer of the Puerto Rico Prosthodontics Association. In 2018, Dr. Hernandez and family moved to the Houston area where he started serving the community and developing new smiles!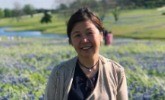 Eunice Reyes
RDH
Meet Eunice Reyes, RDH. Eunice has been our very dedicated Hygienist in Pearland since 2016. She is a graduate dentist from the Philippines and a Periodontal Hygienist for nearly two decades in Chicago before moving to Texas. Eunice loves cooking, volunteering and home decorating. Come visit Ms. Eunice in Pearland for all your hygiene needs.