About Us and Team
DDS Dentures + Implant Solutions has been a leader in general dentistry for more than a quarter of a century. We pride ourselves on offering high-quality, accessible general dental care that is very reasonably priced. Dentures are a large portion of our services rendered and can be produced in as little as one day. Our robust business model has allowed us to grow to over 30 locations in 5 states. Please contact us today to be delighted with our dentistry and experience the DDS Dentures + Implant Solutions difference!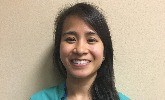 Amy Nguyen
DMD
Dr. Amy Nguyen grew up outside of Houston and then moved to Austin where she received her bachelor's degree from the University of Texas. Prior to starting dental school, she rode her bicycle from Austin to Anchorage, AK, the longest charity ride in the world! She obtained her Doctor of Dental Medicine from Tufts University and completed a hospital-based residency program at a trauma hospital in Syracuse, NY. She enjoys being able to transform smiles and improve quality of life for her patients.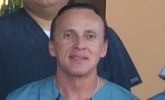 Hugo Velez
Dentist
Dr. Velez, a native Spanish speaker, spent his childhood in Europe and the South Pacific before finishing his education in Texas. He graduated from UTEP, then completed his dental degree at the University of Texas in Houston. He practiced privately in Dallas for 25 years, then recently relocated to the San Antonio area where his wife, a professor at Texas State University calls home. He is the proud father of two and enjoys a healthy lifestyle of fitness and the outdoors. He believes everyone deserves a beautiful and healthy smile.
Brian Kim
Dentist
After graduating from UCLA majoring in Biochemistry in 1995, Dr Kim pursued a career in dentistry and graduated from Columbia University in 2001. He served as a resident at Yale Hospital in New Haven, CT for a year to hone my skills and to broaden my scope of patient care, with an emphasis on trauma and oral surgery. I have incorporated dental implants to meet the dental needs of my patients in the last 10 years. He joined the International Congress of Oral Implantology (ICOI) and earned a Fellowship Award in 2015. Dr Kim moved to Texas about a year and a half ago with my wife and daughter and we are very pleased with that decision. He loves transforming smiles and improving the quality of my patients' lives by helping them achieve and maintain their oral health.