About Us and Team
Our team at DDS Dentures + Implant Solutions of Cypress is here to serve you. Whether you're looking to get a new pair of replacement dentures, dental implants for a denture or a single tooth, a cleaning, or most services in between, we can help you fill that need.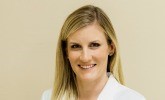 Alexandra Shepherd
DDS
Dr. Alexandra Shepherd attended the University of Texas at Austin, where she received a double major BA with honors in Biology and Spanish. She then moved to Houston to attend the University of Texas School of Public Health, receiving a Masters with a concentration in Epidemiology. Realizing her desire to apply her public health training to a clinical setting, she pursued her Doctorate in Dental Surgery, graduating from the University of Texas School of Dentistry here in Houston. She is currently on track to become a Fellow of the Academy of General Dentistry within the next two years. Dr. Shepherd is a member of the American Dental Association, Greater Houston Dental Society, Texas Dental Association. and the Academy of General Dentistry. Dr. Shepherd is committed to offering the best care to her patients, who appreciate her friendliness and gentle approach. She is passionate about excellence in dentistry, specifically placing and restoring dental implants. She grew up in San Antonio, Texas, but has called Houston her home for the past ten years. Dr. Shepherd is an avid traveler, reader and yogi. She enjoys spending time with family and spending time outdoors, especially with her German Shepherd mix.
Joshua Brungart
Clinic Manager
Joshua Brungart is the Clinic Manager who works with the Doctors to help as many adult patients as possible by providing affordable and fast, high-quality dental care. After spending nearly a decade in the United States Marine Corps, Joshua knows how to lead a team of highly-motivated people to delight patients. Joshua has earned his Bachelors of Science in Business Administration with Hawaii Pacific University. His work secured him a role on the Financial Committee for HPU Alumni. During his free time, Joshua spends time with his family and reading books from his 3000+ collection of novels and reference.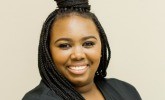 Nadrika
Patient Care Coordinator
My name is Nadrika I started with DDS in February 2016. I am the current Lead Patient Care Coordinator. I take pride in the way that I treat our patients. Everyone that comes through our door is family. Our goal is for every patient to leave here with a HUGE smile. A few fun facts about me is that I am from El Campo, a small town outside of Houston; I love spending time with my family; and I never wear the same nail color twice. :-) I hope to meet you soon!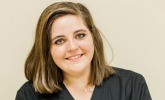 Alexandra
Dental Assistant
Hello I'm Ali and I've been a dental assistant for 2 years. I got my RDA from the Houston School for Dental Assistants. In my free time I love to read and usually read 4 books at the same time. I love being a dental assistant at Dentures + Implant Solutions because I love seeing the excitement and confidence on my patients faces after giving them their smile back!
Tiffany
Dental Assistant
I started with DDS Dentures + Implant Solutions in August 2015 as a surgical assistant. In 2001 I recieved my RDA from NationaInstitute of Technology. In 2016 I received my AAS in Healthcare Management. I love to educate patients on oral healthcare. In my spare time I loved spending time with my daughter and family.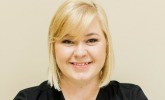 Michelle
Dental Assistant
My name is Michell Pena and I have been with Dentures and Implant Solutions since 2015. I received my certification from Texas State University. I am the lead dental assistant here and enjoy every patient I see and get to be apart of their smile. Me and my husband have a baby boy name Brandon and enjoy watching movies,taking walks and hiking, and spending time with family and friends.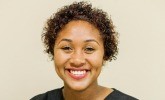 Reya
Dental Assistant
Hi, my name is Reya Williams. This is my first year being a dental assistant. I am very passionate about helping patients improve their smile. I was born and raised in Colorado. I have two small boy, and I enjoy them to the max.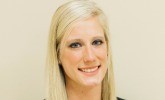 Stepfanie
Lab Manager
I was born and raised in Northern Louisiana. I am married and have 2 children. In my spare time I enjoy being outdoors, spending time with my family and being around animals. With my many years of dental experience, I have worked in private dental labs, the United States Air Force and other DDS offices. Recently relocated, I look forward to serving you in all your dental needs.