About Us and Team
At DDS Dentures + Implant Solutions of Catoosa, we take pride in providing quality dental care at affordable prices. We have been delighting our patients for over 29 years by delivering accessible, caring, quality dental care at rates a fraction of the cost of most dental providers. DDS Dentures + Implant Solutions of Catoosa, OK provides much more than quality one-day dentures. We offer a comprehensive line of dental services to accommodate most every patients needs. Our services include but are not limited to: one-day replacement dentures, immediate dentures, partials, extractions, crowns, bridges, affordable implants, fillings and cleanings. Our compassionate and caring staff is waiting for the opportunity to help you regain confidence in your smile! Call today to see how DDS Dentures + Implant Solutions of Catoosa, OK can help improve the quality of your life!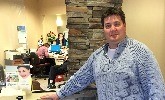 Dr Geoff Sims
DDS
Dr. Sims was born in Tulsa. He studied at the University of Oklahoma for his undergraduate work. Then he attended Oklahoma University College of Dentistry, where he graduated with his DDS degree in 1994. Throughout his career, Dr. Sims has consistently worked towards his continuing education. He has taken a particular interest in implants and is a member of the International Congress of Implantologists. Dr. Sims has two teenage boys. When he is not in the office, he enjoys golfing, OU football, and spending time with his boys. He also serves as a volunteer for Catholic Charities and the How Foundation.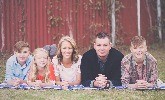 Dr Franklin
DDS
Dental School – University of Missouri, Kansas City 2002 – 2006 Professional Memberships: ADA Oklahoma Dental License Licenses and Certifications: Oklahoma Dental License Awards: Excellence in Periodontics and Prosthodontics Advanced Studies in Endodontic Certified in Dental Implantology When Dr. Franklin is not practicing Dentistry, he loves spending time with his wife of 20 years, Stephanie and their 3 children. His hobbies include, Running Marathons, Traveling, Scuba Diving, Boating, Soccer, Movies, Snow and Wake boarding.