About Us and Team
DDS Dentures + Implant Solutions has been a leader in general dentistry for more than a quarter of a century. We pride ourselves on offering high-quality, accessible general dental care that is very reasonably priced. Dentures are a large portion of our services rendered and can be produced in as little as one day. Our robust business model has allowed us to grow to over 30 locations in 5 states. Please contact us today to be delighted with our dentistry and experience the DDS Dentures + Implant Solutions difference!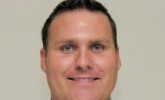 Jim
DDS
My name is James Tate but most people call me Jim. My older brother and I were born and raised in Tulsa, Oklahoma by our wonderful mother and father. After graduating from high school I attended the University of Oklahoma, and graduated with a dual degree in chemistry and biochemistry. Dental school was always the ultimate goal of my undergraduate studies, and I was fortunate enough to attend the University of Oklahoma College of Dentistry graduating in 2015. Boomer Sooner! Following graduation from dental school with my DDS, I pursued additional training in clinical oral surgery and IV sedation at Drexel University in Philadelphia, PA. My passion for clinical oral surgery really began during my 2nd year of dental school while on a mission trip with the Christian Dental Society in Treasure Beach, Jamaica. Continuing my relationship with the Christian Dental Society and beginning to lead other teams of dental students is something I hope to be a part of in the future. In my spare time I love to play and watch basically any sport. If there is a game going on I'm there! I enjoy supporting my Alma Mater, particularly on Saturdays in the fall. I enjoy spending time with family and friends, especially now that I'm going back to this part of the world! I have a 3 year old Cavalier King Charles spaniel named Fitzgerald who has been my buddy through thick and thin, and has crossed the country twice with me now. My favorite part of dentistry is having an instant impact on someone's life. Whether a patient is in pain, has a functional deficit, or an aesthetic concern, as a dentist I can help solve the problem. On a personal level one of the things that attracted me to dentistry was the chance to be a part of a team. I have always played team sports and a dental office parallels sports in many many ways. In order to ensure patients enjoy their time in the office and have their goals met every member of the team has their role to play.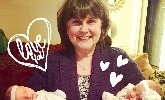 Cindy
RDH
Cindy has practiced dental hygiene for more than 30 years with a B.S. in Dental Hygiene from Baylor College of Dentistry. She has also been involved in Dental Health Arlington Children's School program. She and her fmaily have lived in Mansfield for 18 years. When Cindy is not looking after your dental health she enjoys spending time with her family, especially her identical twin granddaughter, Emma and Bella. She also loves travelling, cooking and gardening. Her motto is "God, Family, Country: Our 3 Great Loyalties" Ezra Taft Benson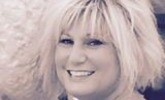 Allison
Office Manager
Allison is proud to be a Texas native, born and raised in Ft. Worth, Texas. She graduated from T.C.U. with a Bachelor's of Science degree. She now lives in Arlington with her husband Chris and adores her 3 human babies, Elliott, Andrew and Nathalie. She also adores her 3 fur babies, Iggy, Willow and Annie. Allison has a strong interest in bettering herself as a leader and is always learning from God, life and books. In her free time she loves the beach, sunshine and classic rock. She is a bit of a Foo Fighters freak! She penned her own favorite quote: "Your smile means the world to you. Making you smile means the world to us!"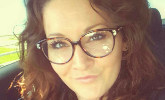 Kari
RDA
The staff describes her as sunshine with a little bit of hurricane! She was born and raised in Ft. Worth, Texas. She has an Associates in Science and later obtained her RDA from Remington College. She has 2 sons who keep her motivated and busy. In her free time, she loves spending time with her family. "I always try to stay positive and make people laugh" says Kari. Her motto is: "If you obey all the rules, you miss all the fun." Katherine Hepburn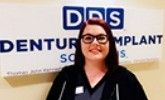 Tiffany
Patient Care Coordinator
Tiffany grew up in Grapevine, Texas. She has her AA degree from TCC and is currently working towards her BS in Accounting at WGU. In her free time, she enjoys spending time with her husband, son and doggy, Isabelle. Her hobbies are shopping, cooking and baking. "I love to make cupcakes for the staff on their birthdays!" She has been with DDS Dentures+Implant Solutions for 4 years and truly enjoys seeing and interacting with our patients everyday. "Seeing our patients walk out with a beautiful smile makes my day!" says Tiffany.
Martin
Tooth Setter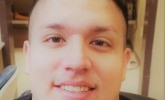 Ivan
Tooth Setter