About Us and Team
Our team at DDS Dentures + Implant Solutions of Katy is here to serve you. Whether you're looking to get a new pair of replacement dentures, dental implants for a denture or a single tooth, a cleaning, or most services in between, we can help you fill that need.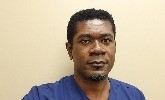 James Amaning
DDS
Dr. Amaning is a graduate of the esteemed Baylor College of Dentistry in Dallas, TX. He is a Houston native, who returned back home to the Katy area in 2013. He has been practicing in this office for almost 4 years now, and is loved by patients and staff alike. Dr. Amaning is also extremely proficient with implants and fixed, non-removable dentures. He loves being able to offer all levels of treatment options to meet his patients needs.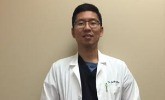 JueHwan Sea
DDS
Dr. Sea is a Houston native and graduate of The University of Texas School of Dentistry at San Antonio. He furthered his education and experience by serving public health in Potosi, MO. This program provided an opportunity to improve his care by gaining greater access to patient's with varying medical and dental backgrounds. Dr. Sea is also a graduate of the prestigious Dental Implant Perceptorship at the University of Texas School of Dentistry at San Antonio, where he received intensive training of implant placements and restorations. He has been part of the Dentures & Dental Services team for two years and is loved by his patients and staff!