About Us and Team
Our team at DDS Dentures + Implant Solutions of Cypress is here to serve you. Whether you're looking to get a new pair of replacement dentures, dental implants for a denture or a single tooth, a cleaning, or most services in between, we can help you fill that need.
Pranov Mody
DDS
Dr. Pranav Mody is a native Houstonian and proud to be the first dentist in his family. He received his B.S. in Health Sciences, with a double minor in Business Management and Biology, graduating Summa Cum Laude from the University of Houston. Dr. Mody received his doctorate in dental surgery from the University of Texas School of Dentistry. Dr. Mody has always been dedicated to community service, dental public health, and outreach. Dr. Mody has been part of our team for several years. In his free time, Dr. Mody values time with his family and friends. He is thrilled to bring his passion of dentistry to Dentures and Implant Solutions, where dentistry is practiced at the highest standard and quality of care.
Alexandra Shepherd
DDS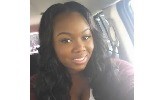 Nadrika
Patient Care Coordinator
My name is Nadrika I started with DDS in February 2016. I am the current Lead Patient Care Coordinator. I take pride in the way that I treat our patients. Everyone that comes through our door is family. Our goal is for every patient to leave here with a HUGE smile. A few fun facts about me is that I am from El Campo, a small town outside of Houston; I love spending time with my family; and I never wear the same nail color twice. :-) I hope to meet you soon!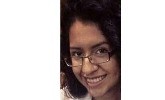 Rosie Tacam
Patient Care Coordinator
My name is Rosie Tacam. I've been in the dental field as a PCC for over a year now. I am from Houston, TX but lived in the country side of Wharton County for 7 years. Living in the city and country have both shaped my interaction with a variety of different people. I take genuine interest in culture and I love learning new things. I'm also a cat lover. I love the fine arts such as dance and theater. I engage in volunteer work and enjoy it in my spare time.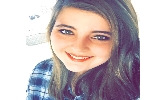 Alexandra Urquiola
Dental Assistant
Hello I'm Ali and I've been a dental assistant for 2 years. I got my RDA from the Houston School for Dental Assistants. In my free time I love to read and usually read 4 books at the same time. I love being a dental assistant at Dentures + Implant Solutions because I love seeing the excitement and confidence on my patients faces after giving them their smile back!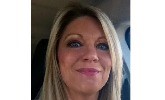 Melaine Greenwood
Dental Assistant
I started with DDS March 1, 2017. I graduated from the National School of Dental Assisting in July 2016. I enjoy traveling abroad. I also have so much love for animals (my fur babies). I enjoy all aspects of customer service and making all of our patients happy.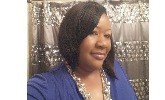 Tiffany
Dental Assistant
I started with DDS Dentures + Implant Solutions in August 2015 as a surgical assistant. In 2001 I recieved my RDA from NationaInstitute of Technology. In 2016 I received my AAS in Healthcare Management. I love to educate patients on oral healthcare. In my spare time I loved spending time with my daughter and family.
Kerri Kelley
Dental Assistant
I'm 27 years old, from Illinois born and raised. I have 2 brothers, and I'm the youngest. Dentistry is my passion, and I have been assisting for 1 year & earned my certificate through Texas Academy of General Dentistry
Michelle Pena
Dental Assistant
My name is Michell Pena and I have been with Dentures and Implant Solutions since 2015. I received my certification from Texas State University. I am the lead dental assistant here and enjoy every patient I see and get to be apart of their smile. Me and my husband have a baby boy name Brandon and enjoy watching movies,taking walks and hiking, and spending time with family and friends.
Lorena Ruiz
Lab Technician
Started with DDS 5/23/16 Graduated from Texas State Technical College LIT DDS Denture Lab Training Program I am a perfectionist and a driven type of person. I love to scrapbook and party plan. I am also a very crafty person.
Joshua Brungart
Clinic Manager
Joshua Brungart is the Clinic Manager who works with the Doctors to help as many adult patients as possible by providing affordable and fast, high-quality dental care. After spending nearly a decade in the United States Marine Corps, Joshua knows how to lead a team of highly-motivated people to delight patients. Joshua has earned his Bachelors of Science in Business Administration with Hawaii Pacific University. His work secured him a role on the Financial Committee for HPU Alumni. During his free time, Joshua spends time with his family and reading books from his 3000+ collection of novels and reference.
Stepfanie
Lab Manager
Lab Tech
Nester
PCC
Patient Care Coordinator